On-Site Generator Service, Repair and Maintenance
Comprehensive Power Solutions to Keep You Running
LEW Electrical Services have highly qualified and trained service technicians that can service all makes and models of your Power Generation Equipment. Our service technicians are Generac factory trained, and EGSA certified. We offers 24/7 emergency service and we provide the most extensive preventative maintenance plans in the industry to insure your generator is ready and operational when you need it.
Additional Services we provide:
Load Bank Testing
Transfer Switch Testing
NFPA 110 Testing (Life Safety Testing)
Scheduled Maintenance Plans
Remote Generator Monitoring
Re-Fuel Services
Fuel Polishing
After hours Emergency Service
Scheduled Generator Maintenance
Protect your investment and ensure you're ready
A well-planned preventive maintenance program is vital to the operation of any power generation system. We offer Scheduled Maintenance Agreement Programs to ensure that your power generation equipment is running properly when you need it most.


Consistent maintenance increases equipment reliability. A standby system that's tested and inspected on a regular schedule will perform as needed at critical times.


Factory-trained and certified technicians are qualified to test and repair the generator.
Minor issues are identified before they become major problems. This will result in reduced unscheduled downtime and lower unplanned repair costs.


We understand that maintenance plans can be different to fit everyone's need. We can customize our maintenance plan to something that works best for you and your generator. Every manufacturer is different and may have different recommendation for how often you should maintain your unit. We offer different packages that include weekly, monthly, quarterly, bi-annual and annual maintenance. Our Standard Preventative Maintenance package includes (1) Major service and (1) Minor service per year.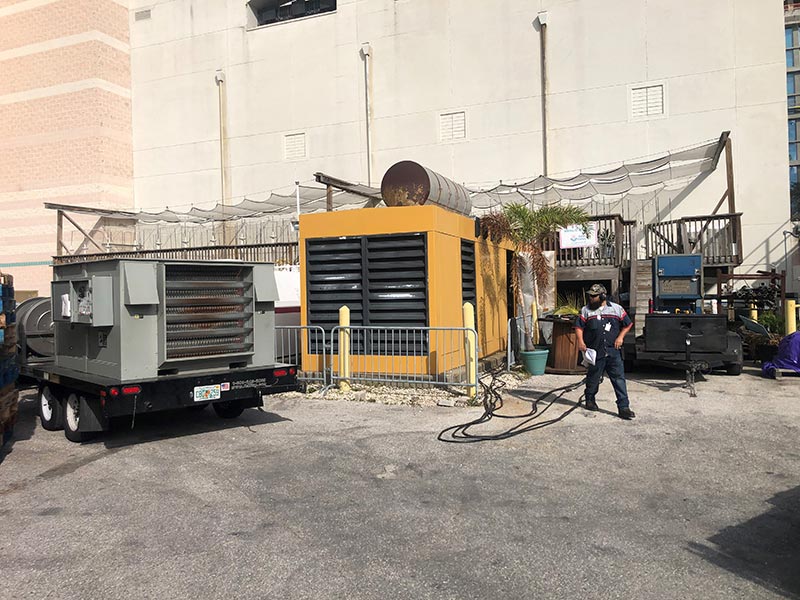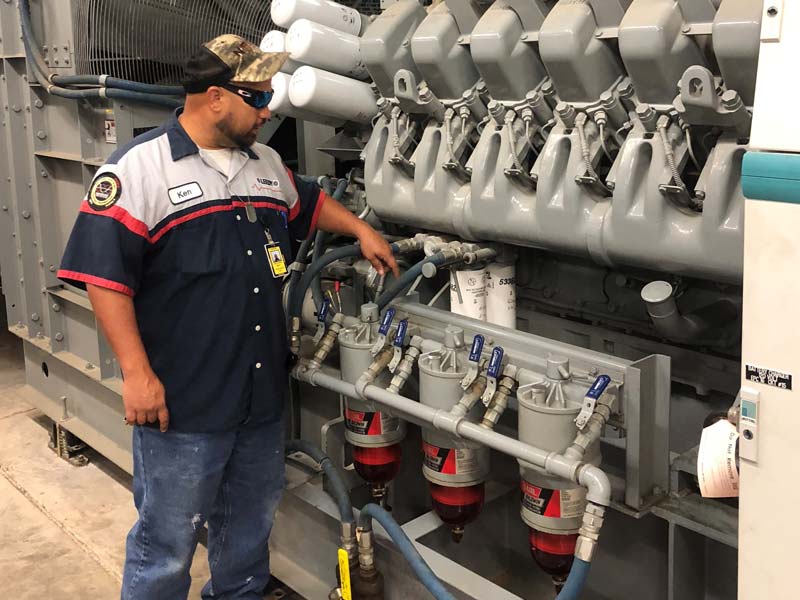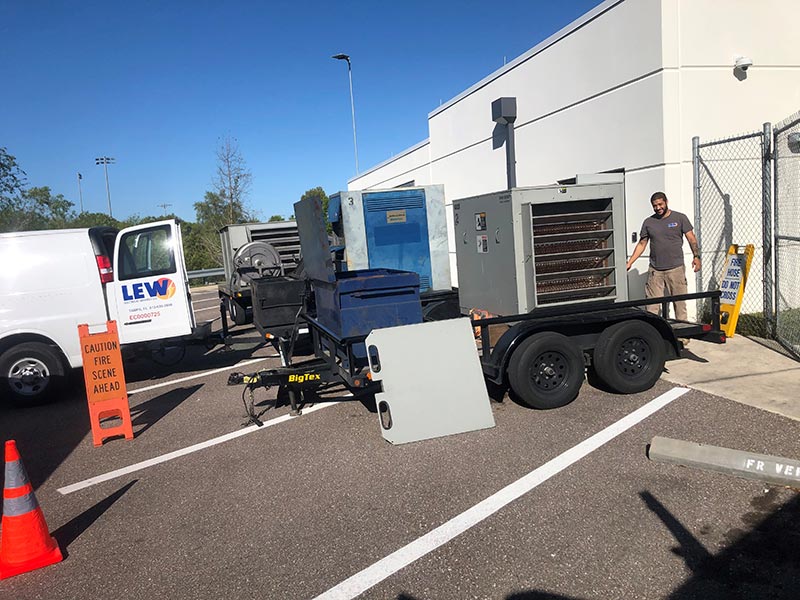 We have the ability to load bank generators as service for our customers to check performance. A load bank is used to test and exercise power generating and distribution equipment such as generators, transformers, and switchgear.
Load banks are designed according to different load levels, voltage classes, and harmonic requirements. If you are concerned about the performance of your generator or need to confirm its operational integrity, load banking a generator can provide the answers you need
What is Generator Load Banking?
Generator load banking is a way of testing the performance of your generator. Load banking a generator involves connecting equipment to simulate a generator's electrical load to test its performance in a real-world usage scenario.
When load banking a generator, we connect your generator to the load bank's distribution panel, which is connected to a resistive load that can be programmed to match load requirements.
Once the load bank is powered up, load banking a generator begins by slowly ramping up power while monitoring and recording your equipment's electrical output. The load bank simulates actual load conditions and load behavior (e.g., how much voltage sag would occur) to ensure that your generator can properly maintain or regulate voltage
Whether its a new install, maintenance or service LEW Electrical Services can help make sure you are ready when you need emergency standby power.